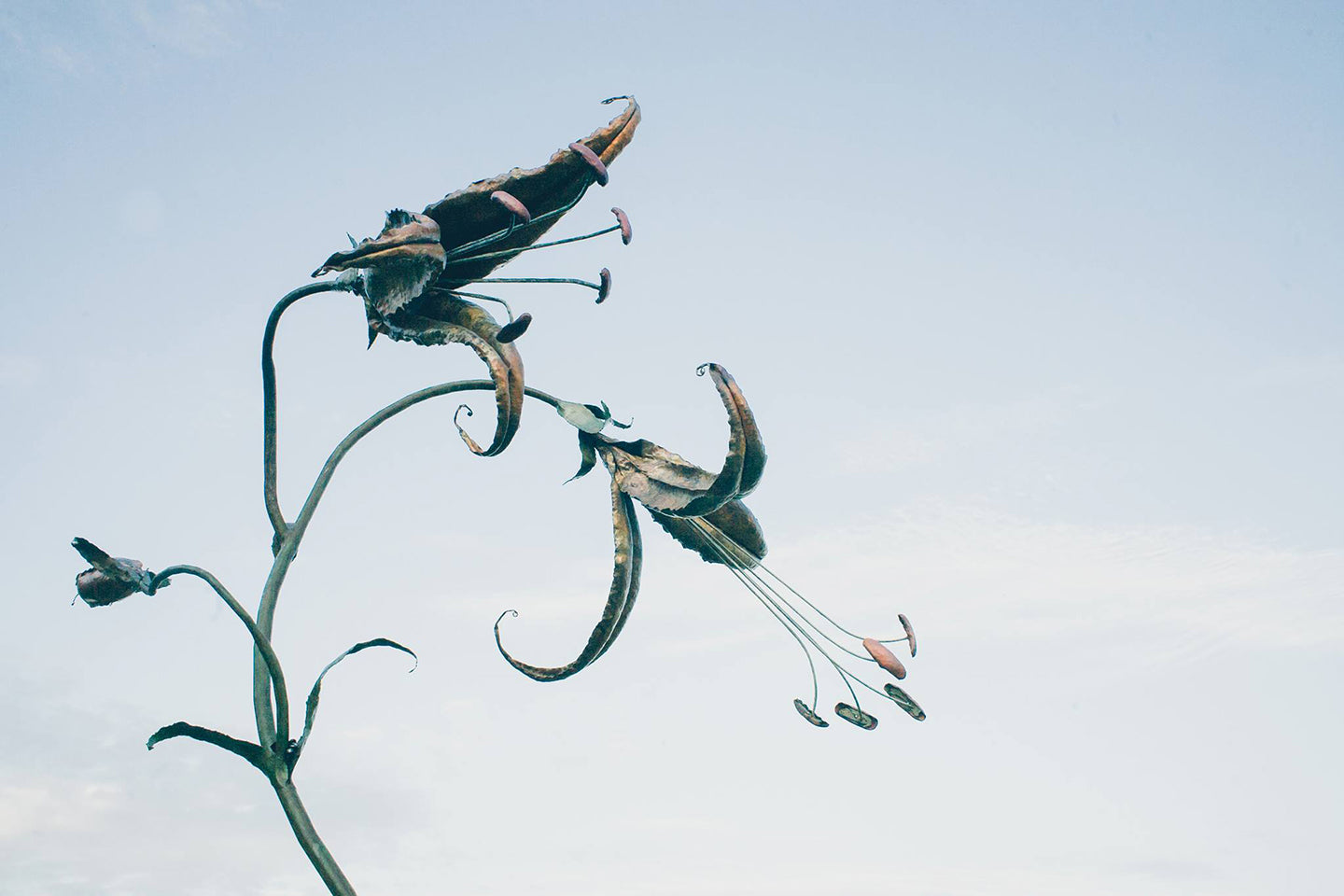 How it works:
Contact me and give me an idea of what you are interested in. Is it something similar to what you've seen on my site, but with some variation? Is it something you have dreamed up on your own? Please give me as many details as possible to begin with, including materials (I work in Copper, Brass, Steel and Silver), colors, size, and where you plan to put it in your home (include relevant dimensions/restrictions). If you have any reference images that clarify what you're looking for, you can include links, or send them to me in a follow up email once we've started our conversation. If you have a budget limit or time constraint, please include that information as well. 
I will respond promptly via email, and we can go into further detail and discussion of the piece. Once we both feel good about moving forward and have agreed on a price, I will send you a Commission Contract, which will include an invoice for a non-refundable 50% deposit of the total we agreed upon. Work will commence after I have received the deposit. 
The time it will take to complete will depend on the details of the project, and I will give you a sense of the timeline more accurately once we have come to an agreement. 
If you decide to cancel once the work has begun, the deposit will be retained to pay for my time. There will be no negotiations on price once the commission has started. Changes to design must be approved and arranged as a change order with any additional costs added to a new invoice.  
As the artist, I reserve the copyrights to all commissioned pieces, and may use the photos of completed artworks to promote my business. If you would like to send me photos of the work once it is installed, I would LOVE that! There is nothing so rewarding as seeing one's work in its new home. 
Contact